General
Technical
Wikidata
24 Hours of Open Data – The Wikidata Birthday Meetup
18. November 2020
Léa Lacroix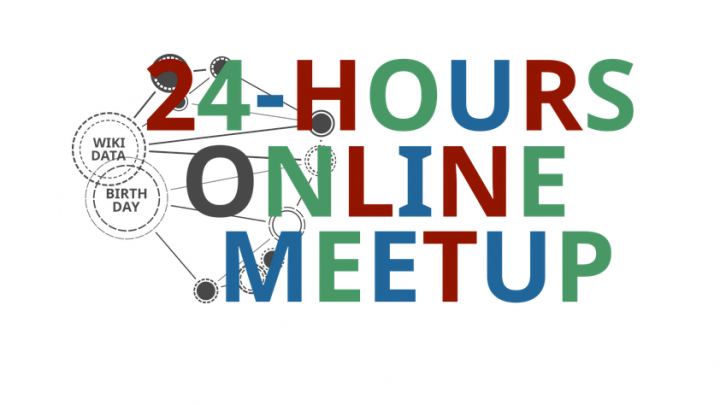 General
Technical
Wikidata
During 24 hours, people from all over the world were invited to join the meetup and discuss about Wikidata, especially what makes them feel enthusiastic about the project. Some slots of the event were dedicated to a specific topic, for example counter-vandalism, Abstract Wikipedia, culture or education. Wikidata editors presented what they were currently working on, their favorite tools, or tips to use Wikidata Query Service. To conclude the meetup, the birthday presents offered by the community and the development team have been quickly demoed to the participants.
An event in all time zones
The Wikidata community being spread in various countries and time zones, it was important to offer an event where everyone could attend at a convenient time. The meetup started at 17:00 UTC with European participants, joined later by people from the Americas. Later, editors from Australia, New Zealand and Asia took over the discussions. Moderation was ensured all around the clock. The meetup was organized with BigBlueButton, an open source video conference tool where everyone was able to chat, share their screen and contribute to the content. Apart from a few technical issues due to equipment or internet connection, the event went very well, and it was amazing to gather active Wikidatians again, after one year without international onsite events.
A celebration by and for the Community
Despite the difficult context, more than 25 events have been organized by the community for the Wikidata birthday, and people found plenty of creative ways to encourage remote participation and skills exchange. The Birthday celebrations included editing workshops and even a fully virtual WikiCite conference dedicated to open citations and linked bibliographic data. We are happy to see that the Wikidata community continues to grow and is dedicated to reaching out to new people and sharing knowledge.