General
WikidataCon 2021- The global Wikidata Community discussed the future of Wikidata
10. November 2021
Elisabeth Giesemann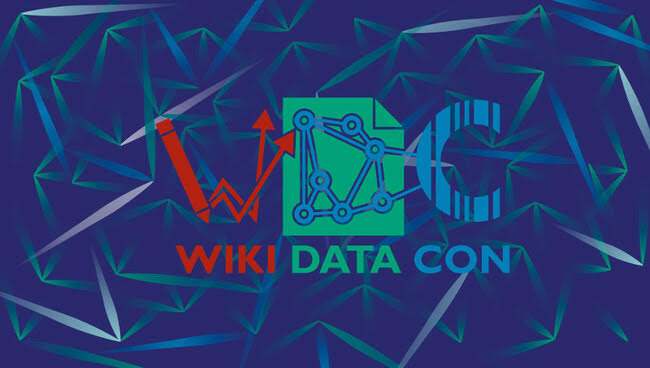 This year's WikidataCon 2021 took place as a virtual event from October 29 to 31, 2021. Wikimedia Deutschland and Wiki Movimento Brasil jointly organized the event. The conference facilitated exchange within the Wikidata community and focused on issues of sustainability and fair global technology development.
Wikidata editors, tool developers and partners came together to develop solutions for the knowledge platform. A major focus of this event was on the new project Reimagining Wikidata from the margins, that aims to connect the idea of envisioning a sustainable future for Wikidata and the urgent agenda of the Global South and the underrepresented communities in the Global North.
The program consisted of a full day of keynotes on the first day that is already available to be streamed, followed by two days of presentations, discussions and tutorials on ten conference tracks. The videos of day two and three will be released in the coming months.
As highlights of day one, we recommend to look into these timestamps:
In "Decolonizing Wikidata: why does knowledge justice matter for structured data", in which Wikimedian and Whose Knowledge? founder Anasuya Sengupta explains why decolonizing data on Wikidata – and therefore most of the tools we use on the internet – is necessary.
Wikidata Product Manager Lydia Pintscher and Wikibase Product Manager Samantha Alipio discussed what happened in Wikidata and Wikibase development in the last year. Wikidata has grown immensely in the last years, it is currently receiving 8 Million queries a day at its publicly accessible endpoint, the Wikidata Query Service. This is also the topic of the keynote "Scaling Wikidata Query Service – unlimited access to all the world's knowledge for everyone is hard" is about.
"Reimagining Wikidata from the margins" is an effort to reflect upon and to address the inequalities in knowledge representation and in contributors from the Global South in the Wikidata ecosystem.
The Portuguese keynote "Brazilian GLAM panel: Wikidata for digital dissemination strategies" at 07.07h shows how our partners Wiki Movimento Brasil developed a process for putting Wikidata at the core of digital dissemination strategies for cultural institutions in Brazil.
Finally, the "Brazilian culture session" at 09.06 h shows the spirit of a global movement of Wikimedians. With music, food, and virtual city tours, the audience could get to know Brazilian culture from the perspective of marginalized groups.
Samba de Dandara performed live for the audience. The women's samba circle lyrics deal with the female struggle and the valorization of black Brazilian traditions. "Dandara" is a symbol of black resistance. The songs and performance are under free licence.