General
Technical
Wikibase
Wikidata
Wanted: Test Prototypes for Wikipedia and Wikidata
4. May 2020
Elisabeth Giesemann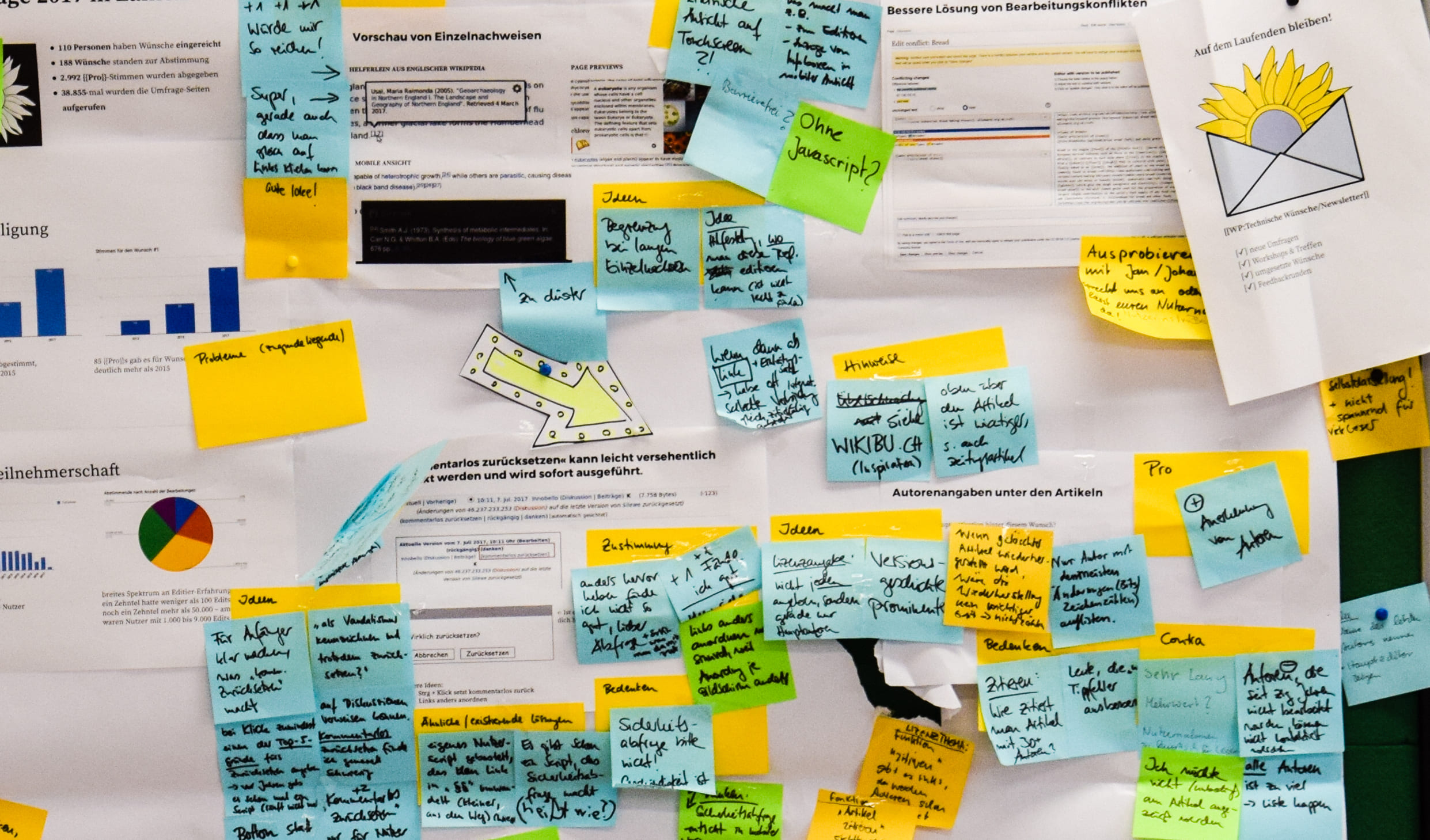 General
Technical
Wikibase
Wikidata
"The goal of our work is to make the system easier to use through user research and design (UX research and design). To achieve this, we seek the exchange with the volunteers to understand their needs and difficulties. We then create so-called "design prototypes" of the software to test if it is easy to use. If not, we adapt it before the technical development begins. To ensure that the new software is accessible to as many different people as possible, we want to talk to both very experienced and less experienced users and collect feedback. " explains Raja Gumienny, Head of Design at Wikimedia Deutschland.
To be able to pursue this goal even better, the team is currently looking for feedback. Anyone who has always wanted to contribute to making Wikipedia or Wikidata better can register on this list of participants for user research.
Technical wishes: Easier work with templates
Technical Wishes aims to support the active people in Wikipedia and other Wikimedia projects with new and better technical features. A central component of the work on the Technical Wish List is the cooperation between the community and software development, for example in the form of recurring feedback rounds. Currently, Technical Wishes seeks feedback on the project Make working with templates easier. After doing extensive user research to develop specific solutions, the proposals are just starting to be published to collect feedback.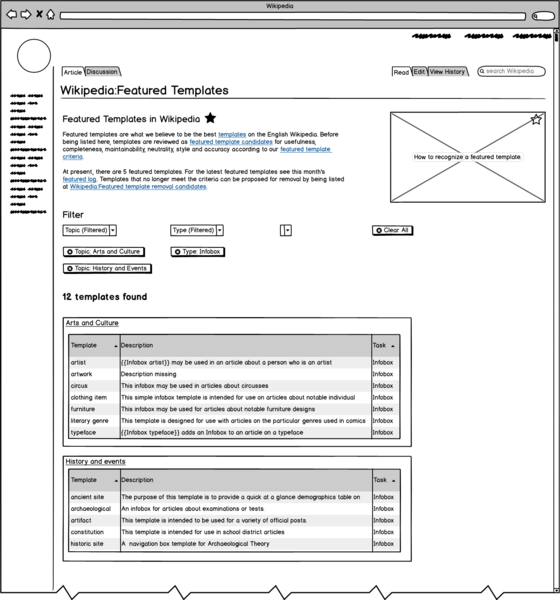 Templates facilitate the work in Wikipedia by allowing elements of pages to be reused across many articles, such as infoboxes. The team is currently developing concepts that support working with templates in a better way, and more prototypes will be published soon. Feedback can be entered directly on the Wiki page. If you prefer to give feedback by email or in a conversation, you can send an email to ux@wikimedia.de.
This topic of templates was chosen by the community in the 2019 Technical Wishes survey and will be the focus on the Technical Wishes team for the 2019-2021 period. The next survey is planned to take place in July 2020, where the 2020-2022 focus area will be chosen for the team. If you want to stay informed until then, you can subscribe to the newsletter here.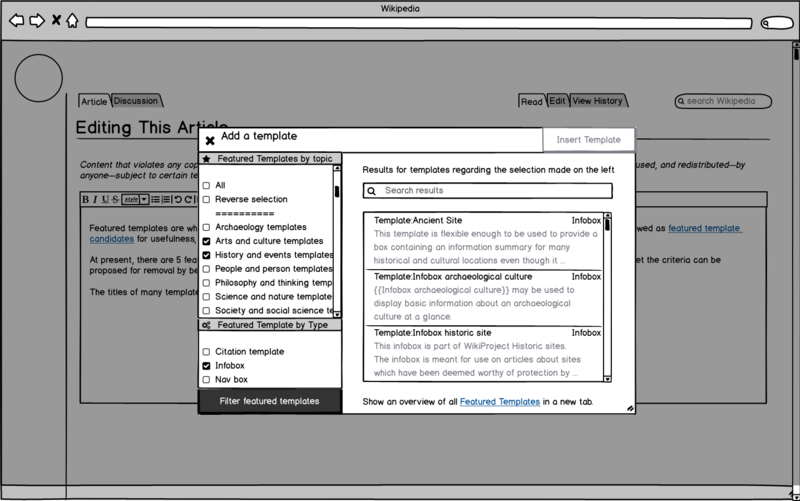 Improve data queries and lists at Wikidata
With over 80 million records, Wikidata is the world's largest collection of freely editable data. Now the user interface of the Query Service, the query function for data, is to be improved and made easier to use. To do this, the Wikidata team needs help: Everyone who has some experience with Wikidata can give their feedback on new functions here.
In recent months, user research has been investigating how people use queries and lists. This has revealed the problems users encounter when using queries and lists for maintenance. One solution is a form-based query. With the simplified query builder, users can more easily create lists of objects that are checked or improved. In addition, the examples in the query dialog box will be improved to make them more useful for beginners.
Feedback for these Wikidata functions can also be given directly on the page or sent by email to ux@wikimedia.de